You may understand how to find the perfect investment property, but do you know how to get funding for it?
Financing is one of the most important pieces of the real estate transaction -- if done correctly, it helps maximize your investment. If it's not done correctly, financing can break the deal and make your investment more costly.
With so many options, including bad get-rich-quick schemes, it can be tough. But don't fret -- the more you know, the simpler the process is.
Lenders have stricter requirements for investment properties than they do for primary homes. They take on more risk by financing a property that you don't plan to live in, and they want to protect their investment.
Here's what you need to know about financing real estate investments.
Types of residential real estate investment properties you can finance
Real estate investors look to invest in single-family homes, condominiums, townhomes, and small multifamily properties. Some hope to buy deeply discounted homes in need of repair, then fix them fast and sell at a higher price. Others buy homes, repair and update them, and rent them out to tenants for a steady stream of monthly income.
It's important to keep in mind that conventional loans don't let you borrow more money for repairs. So you need another source of funding available to fix up the home.
Considerations for seeking real estate investment funding
Before you decide on a type of funding, you need to know a few things about your investment:
Decide if you want to purchase the home to fix it up and resell it or keep it as a rental property. This can determine the best financing option.
Figure out how much money you have to put down on the property. Down payment requirements are typically higher on investment properties.
Determine your credit score -- this guides interest rates and down payment requirements.
Do your homework and explore each option to find one that best suits your financial situation.
Below is a list of the types of financing options for real estate investment properties. The choices range from traditional mortgages to taking out a line of credit using the equity in your primary home.
Regardless of which method you use, make sure you meet the requirements and understand the details of each.
Conventional loan
A conventional mortgage offers a 30-year loan at some of the most competitive rates. It's not backed by any government program and typically requires a 20% down payment. That requirement may be higher, say 30%, for an investment property.
Investment properties aren't covered by mortgage insurance, so lenders often require more money down to make sure you don't default on the loan.
You can go to a bank, credit union, or mortgage broker to find the conventional mortgage that's right for you. These loans conform to standards set by Fannie Mae and Freddie Mac.
The requirements for conventional loans vary by state, but some things don't change. For example, lenders will scrutinize your credit-worthiness. The minimum credit score is usually about 620 for a conventional loan. But to get the best interest rate, your score should be in the 740-and-above range.
Additionally, the lending community typically won't offer more than four conventional loans per borrower.
FHA loan
Loans administered by the Federal Housing Administration (FHA) are backed by the government, so lenders assume less risk. This means credit requirements for FHA loans are more lenient. These loans often have a lower down payment, too.
FHA loans are meant for primary residences. They're designed for low- to middle-income borrowers and those with a short or less-than-stellar credit history. However, while geared to this demographic because of the friendlier qualification terms, there are no maximum income limits. So anyone can qualify.
There's also a way to use the loan for an investment property. You just have to adhere to the occupancy requirements. To get an FHA loan for an investment property, it must be a two- to four-unit multifamily building and you must plan to live in one of the units as your primary residence.
You cannot get an FHA loan for an investment property you don't plan to live in. This means second homes, vacation homes, and rental properties where you don't reside aren't eligible.
Once you decide on a multifamily dwelling, you can get an FHA loan with as little as 3.5% down. Another plus is that the FHA allows you to use cash gifts for down payments, so the funds don't have to come directly from you.
While the minimum credit score can go as low as the 500s, better scores mean better interest rates. You also need a higher score to take advantage of the low-money-down option.
Since an FHA loan requires such a small down payment, one of the drawbacks is that you'll need to pay a mortgage insurance premium on the loan. This required monthly fee amounts to an added cost of up to 1% and helps protect the lender if borrowers default.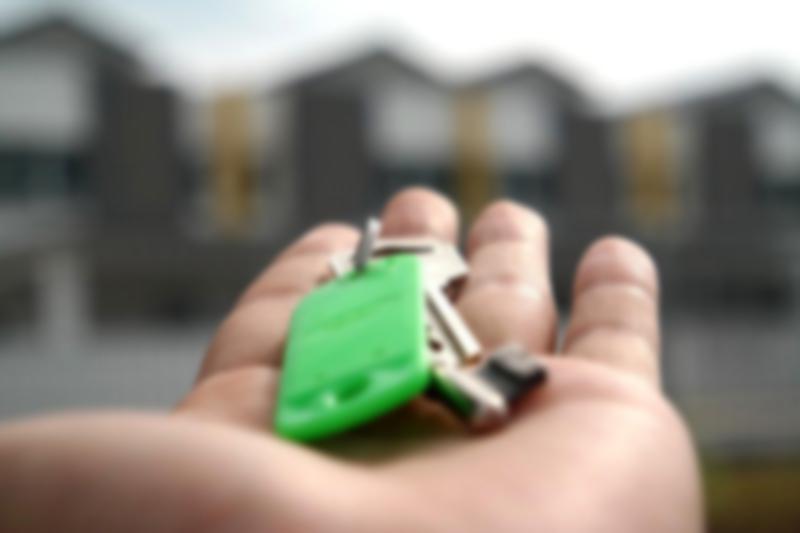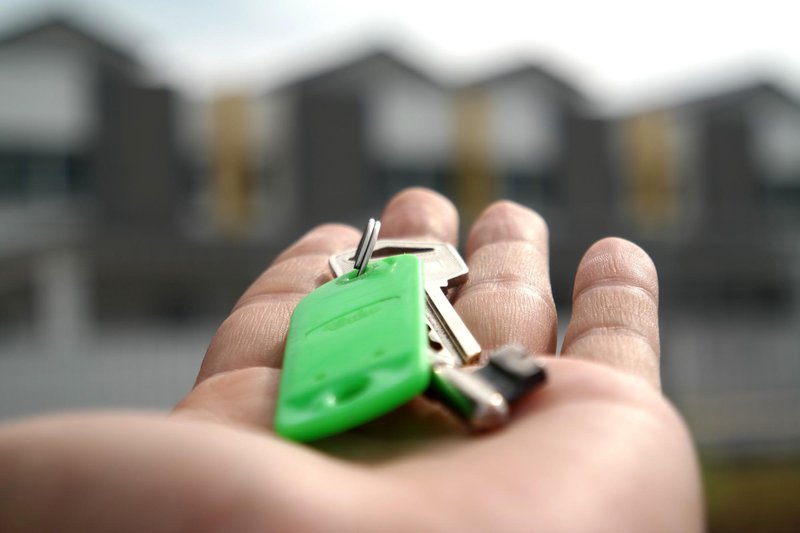 You can also get FHA loans for renovations projects. There are two options:
A streamlined FHA 203k loan, which offers a maximum of $35,000 cash for repairs.
A standard FHA 203k for structural rehabilitation projects. You can get more money for repairs, but the process is more stringent and you need to have a HUD-approved consultant oversee the project.
Home equity line of credit (HELOC)
With a home equity line of credit, you can unlock as much as 80% of the equity in your home. But these types of loans may be harder to come by. Many lenders won't allow these loans for investment properties since they're a risky undertaking. Homeowners are more likely to stop paying their mortgage on an investment property than on their primary residence.
Borrowers pay back the lump sum monthly. The payment is usually just the interest since HELOCs work similarly to a credit card. The interest rates are relatively low, and if your investment property is earning well, you may consider paying extra toward the principal.
However, the amount of the loan may be smaller depending on your home's current value. The amount you can borrow is determined by the amount your home is worth after deducting the existing mortgage on the property.
Many HELOCs have set timeframes for you to withdraw and pay back the money. Since the loan is tied directly to your home, experts warn not to take more money from your HELOC than you can comfortably afford to repay.
Hard money loan
Hard money loans are also known as "fix-and-flip" loans. You can get them from private lenders and investors. While the financing terms may be more flexible, nontraditional lenders often have higher interest rates and fees than most other sources of financing.
These loans are often processed quickly and target real estate investors looking for a home to quickly renovate and sell. As a result, the loan is usually a short-term financing option with terms from six months to five years.
Hard money lenders use the value of the property you plan to purchase to determine if they'll give you the loan. They consider how much more the property will be worth once you make any necessary repairs. This is ideal for borrowers with poor credit or who don't have much money saved.
However, convenience comes at a cost. There's not much governmental oversight on these kinds of loans. You can easily fall victim to unethical lending practices.
Key points to remember
Explore your options for financing, because there's no one-size-fits-all model. Your best option will vary depending on factors such as how long you plan to hold the property and your credit rating.
Regardless of what route you decide to take, remember that researching your financing options ahead of time can only help protect your investment.